These fabulous musicians have been arranging and writing music to suit their unique instrumentation, (violin, clarinet, cello, piano and double bass), garnering awards and radio play.
The members of Rhapsody Quintet are: Jennifer Jones, violin; David Langstroth, Bass; Diana Torbert, Piano; Eileen Walsh, Clarinet and Shimon Walt, cello; all important members of Nova Scotia's professional musical scene.
What People Say
"Our subscribers were raving and pleading that we bring back the Quintet next year."
"The production…is immaculate… elegant, polished and set off by delicate bursts of ironic passion."
"Rhapsody was without a doubt the classiest act of the entire night."
---
Jennifer Jones
Violinist
Jennifer Jones was born in Ottawa but has lived most of her life in Halifax. She received her early musical training at the Maritime Conservatory of Music, continuing on to Dalhousie University, where she won the first University Medal in Music. She then obtained a Master of Music degree in Performance and Pedagogy at Indiana University. She has performed as a soloist and chamber musician and is a passionate and well-recognized violin teacher. A member of Symphony Nova Scotia for many years where she is Associate Concertmaster, Jennifer is also a founding member of the Blue Engine String Quartet. When not performing or teaching (including now at Acadia University), Jennifer enjoys time with her son Noah, husband Jamie, and their golden retriever, Belle.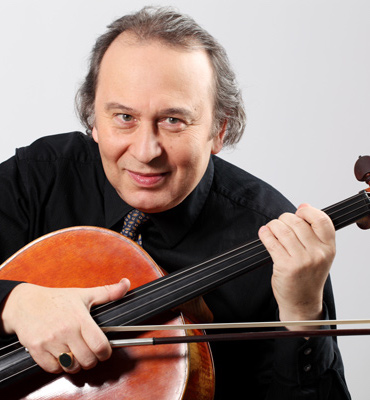 Shimon Walt
Cellist
Shimon Walt is the Assistant Principal Cellist of Symphony Nova Scotia. Since his arrival to Nova Scotia in September of 1976 he has been an integral part of the province's musical life: from performing on the concert stages with Symphony Nova Scotia, in solo recitals or in chamber music concerts, to teaching in the classrooms of Dalhousie University. Educated in Tel Aviv and Boston, Shimon has performed with major orchestras under such acclaimed conductors as Leonard Bernstein, Zubin Mehta and Pablo Casals. Shimon operates his own booking agency, Walt Music, and he is highly regarded as a teacher and adjudicator.
Diana Torbert
Piano
Diana Torbert, originally from North Carolina, received her Bachelor of Music Degree in Piano Performance from Converse College in South Carolina and her Master of Music Degree in Vocal and Instrumental Accompanying from the Manhattan School of Music in New York. Her career has encompassed a wide range of solo and ensemble performances with orchestra, chamber groups, instrumentalists and vocalists in the United States and Canada. Since moving to Halifax in 1987, she has performed on many concert series in the region and recorded with CBC. Diana has played piano and celesta with Symphony Nova Scotia for 21 years. Diana has taught hundreds of students from beginning to professional levels during her 30-year teaching career and continues to maintain a large private studio in Halifax, as well as being in demand as an adjudicator at music festivals.
Eileen Walsh
Clarinet
Clarinetist Eileen Walsh has held the position of Second Clarinet and Bass Clarinet with Symphony Nova Scotia since October 2007. Formerly the Associate Principal and E-flat Clarinet with the South Bend Symphony, Eileen earned her Master of Music degree and Performer Diploma from Indiana University, and her Bachelor's Degree at the University of British Columbia. Eileen's love of chamber music has led to the co-founding of the Fifth Wind Woodwind quintet and the Jollimore Trio, and most recently to her joining Rhapsody Quintet. Eileen is currently on faculty at Dalhousie and Acadia Universities, and she lives in Halifax with her husband, flutist Jack Chen, and their two young boys.
Max Kasper
Bassist
An original member of the Quintet, Max has rejoined Rhapsody since the departure of former bassist David Langstroth (pictured in the group's press photos). Max is excited to be back to playing with the Quintet and will soon be included in the group's press/media materials. More info/Max's bio to follow.
---
Don't take our word for it – hear for yourself.